Over the past two months, we've been actively involved in delivering the "EUTF Youth Art Competition in West Nile" as part of the European Union Trust Fund, a support Programme for Refugee settlements in Northern Uganda (SPRS-NU) Livelihood and Labor Market Relevant Skills Development for Refugees & Host Communities
This activity engages young people aged 8-21 to create themed artworks centered around four critical themes: 1) Environmental Protection, 2) Leadership and Governance, 3) Skill Development and Livelihood, and 4) Peace and Protection. These themes are the bedrock of building better and thriving communities and a better world.
For many, the challenge to participate in this activity is met with excitement, but for some, it's a daunting step. It's not because they lack the capability; rather, it's because their state of being is still sensitive, and they grapple with post-traumatic stress disorders (PTSD) – check out this publication by UNHCR to get more familiar with the magnitude of the challenge. Many partners working in these settlements continue to address some of these challenges through their various interventions.
Art is not just a medium of expression; it's a form of play that holds immense importance for young people facing adversity.
In some communities, we've witnessed moments of silence, participants stepping out of sessions, and young individuals offering each other hugs of solidarity. These actions reflect the quiet strength and resilience that these young people possess.
Most of us may not have been in their shoes, and it's difficult to fathom how tough it must be for some of them. Despite the obstacles, these youths exhibit boundless optimism, unwavering courage, a keen interest in showcasing their creativity, and a deep desire for more opportunities like this to express their skills and convey their messages.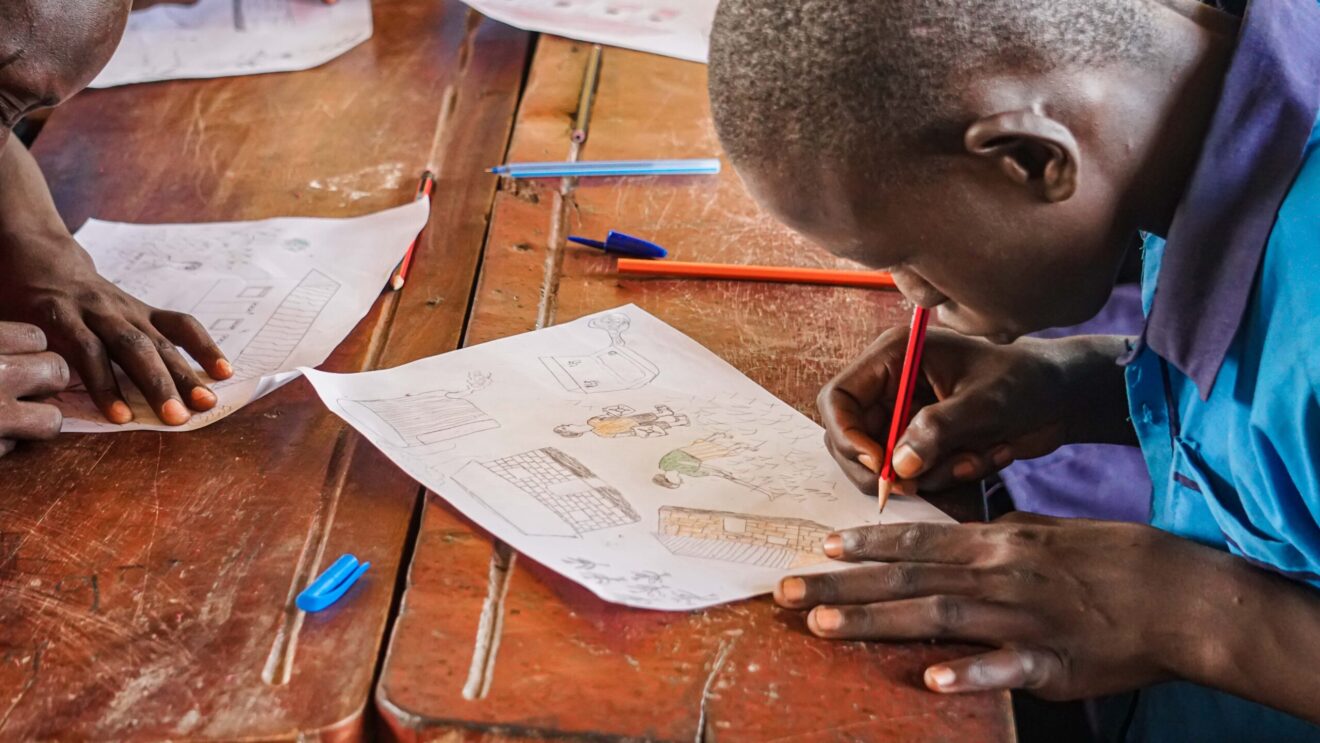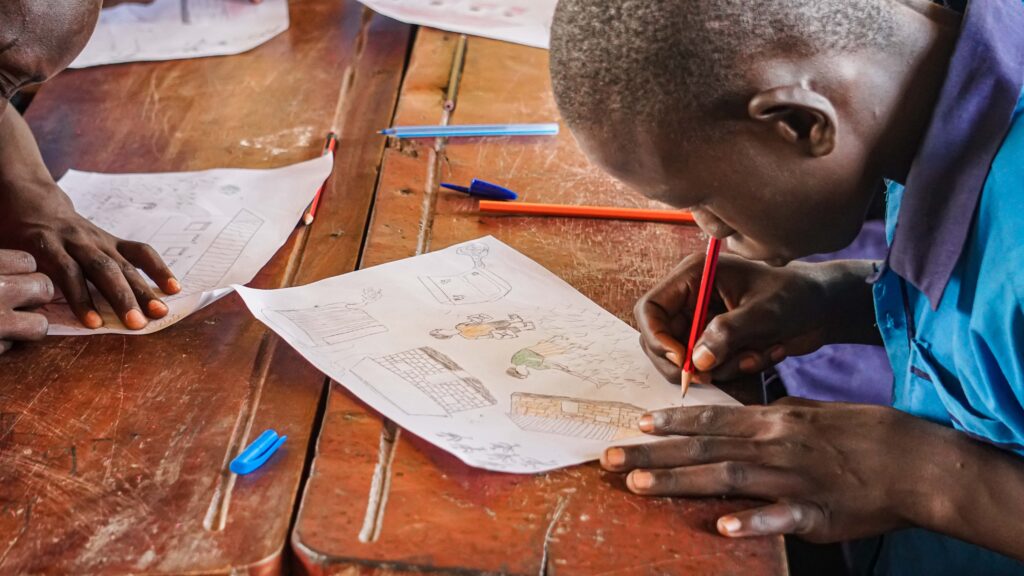 The local leaders and key stakeholders we've engaged with so far have warmly embraced the integration of art into these settlements, particularly in Imvepi and Rhino settlement camps, where such programs were previously absent. In Bidi Bidi, art has been embraced to some extent, but there is still a need for more substantial technical support for these young individuals.
Our immersion in communities like these continues to underscore the pressing need to ensure that all young people on the margins have access to the support they require.
Faces Up Uganda firmly believes that every young person has the right to be healthy, happy, and creatively expressive, and to fulfill their potential. Realizing this vision necessitates a safe space, dependable support, trust, understanding, and full accessibility. Yet, many young people in Uganda find themselves on the margins, unable to access life-changing opportunities, and disempowered from breaking cycles of negative life outcomes.
Participating in activities like this represents a step forward in our commitment to using arts education to rehabilitate and empower all young people. Of course, this isn't something we can achieve alone, and we invite you to connect with us and explore how you can be a part of our mission.
Please reach out to us at:
Stay updated with our progress on our social media channels,
Consider investing in the future of all vulnerable young people.