SUBMISSION DATE EXTENDED
We are glad that you are reading this, its an indication that you have either been following the "Art Contest" or you are interested to learn about it – we sincerely do appreciate. At the end of last month, we launched an art contest titled " Positivity In Times Of Difficulties" to engage children below 15 years through art with the hope of enabling them to share the things they are doing to remain positive during this time of adversity.
Why we put up this contest
COVID-19 has made it difficult for community-focused organizations like ours to physically continue to engage children and also enables them to learn together. We know for sure this is the same story to various organizations in Uganda and the World over. These are challenging times for any of us to provide full support to the beneficiaries of our programs. Unfortunately, it has been a difficult time for most people worldwide but it's worse for the children since they are not in a position anymore to meet up with their peers, share their views freely.
However, if we don't reach out to some of these children, they will lose their hope for their future since they are undergoing a time with intense pressure, filled with negativity but yet, such time needs them to smile often, be appreciated and be creative with themselves. That's why we believed that a contest like this was needed to offer children a chance to express themselves, give the world a glimpse into their lockdowns and above all, get rewarded for their amazing artworks because we need future artists and optimistic children for a better tomorrow.
Why we had to extend the submission dates
When we launched this contest, our sole target was to reach as many children as possible because all children deserve equal opportunities. On 25 May 2020, the day we opened for submissions, many parents and teachers expressed interest to have their children, and students, which was very inspiring for us. With one week into submission, we realised how the central region was having more submissions than the other regions and when we hit 3 days into the second week, this became uncomfortable for us because we felt that we had not done enough to reach other children in the different regions of the Country. One of the parents asked how we had put children with special needs into consideration to participant in the contest.
After consultation from the different stakeholders, we decided to extend the deadline for submission by one more week from 14 June to 21 June 2020. With this extension, we hope that parents, teachers and the public in general, can take advantage of this time allowance so as to submit more works. We also take this opportunity to thank the different partners who are playing a vital role in putting this contest together these include but not limited to Naviart, No White Saviours, Streetlights Uganda, Horizon International School, Pixan Inc, Nile Girls Forum, Pixart Media, The Ghetto Film Project, Reminac TV, UNICEF plus everyone who has shared the different communication materials about the contest.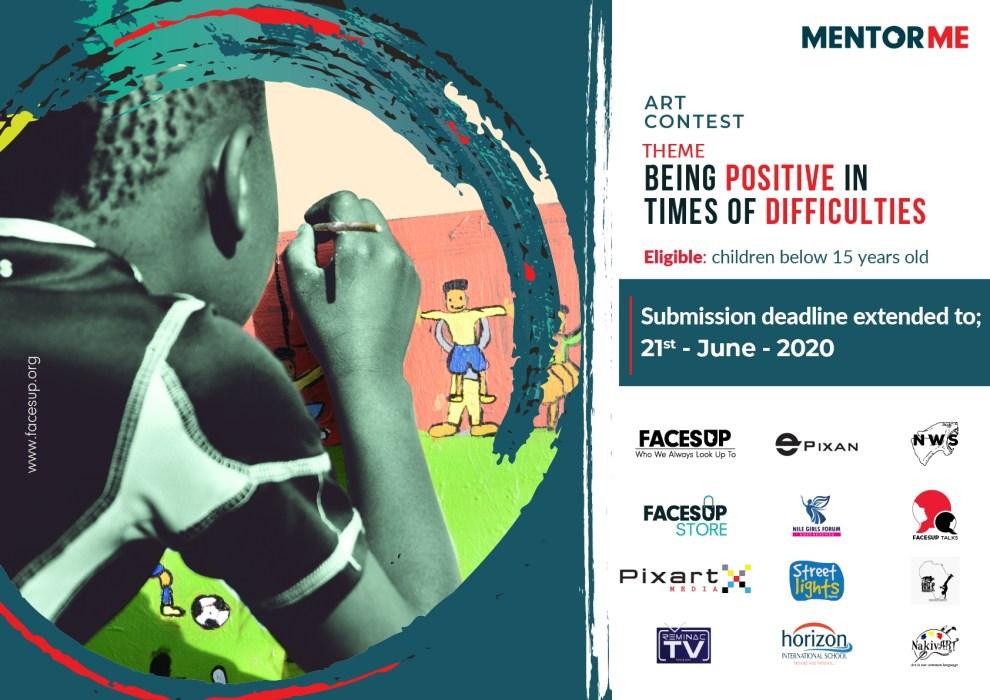 Click HERE to have a look at what we already do with children and if you would wish to top up on the prize money to be won by the children in the art contest, donate HERE