IF YOU CAN'T MOVE OUT, THEN MAKE THE BEST OUT OF THE MOVE IN BY SELF-REFLECTING
Kindly halt what you are doing for a moment, we think this piece is for you.
Self Reflection! What is this reflecting that we repeatedly talk about? It is the active persistent, careful consideration or serious thought of one's character and actions.
It is a conjunction of two words "self" which means a person's essential being, which not only distinguishes them from others but cements identity and "reflection" which as earlier on mentioned is a serious thought or consideration about something. There are other words that have the same meaning as self-reflections; and some of these are; self-contemplation, self-examination cogitation among others. It's always important now and then to find the time and think of things in a nonjudgmental-way while being observant of what the certain things or actions you do create in your daily routine.
An African proverb I know says "you become what you think" or " you become what you love". Putting emphasis on the things you think about, here is a question to further ponder about. Does what you think about during this lockdown period put your A-game off? If so, this piece is for you! Read on, there's a lot in store for you.
Did you know that"It is when you lose sight of yourself that you lose your way?"

Anonymous
Do you believe the aforementioned saying? Yes? Voila! Welcome to the Genesis of self-reflection.You do want to set your sights straight lest you perish right? Well then, kindly find the attachment below. It is a self refection activity guide aimed at helping you effectively self reflect. The activity is also one of our efforts to support you who is reading this go through the lockdown creatively and thoroughly engaged.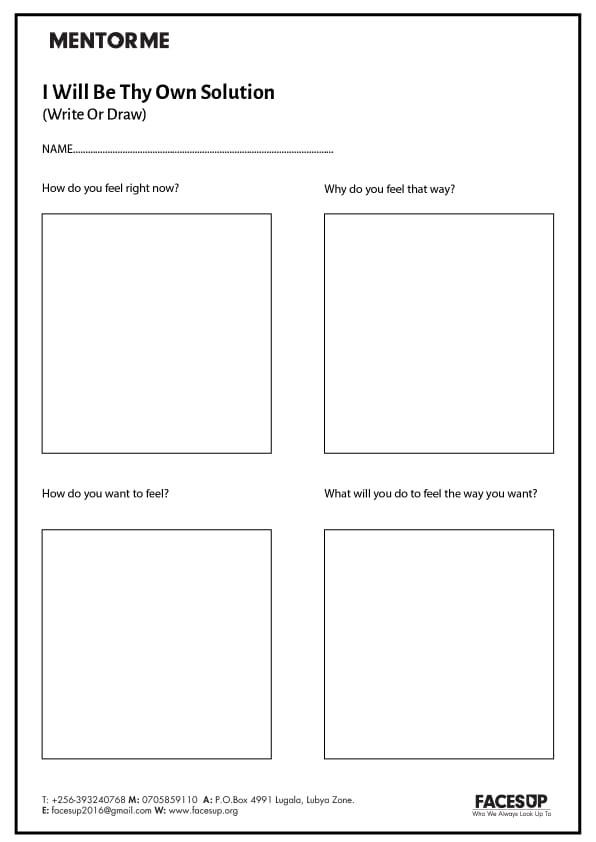 If you feel this will be helpful to a friend, feel free to forward it with them