AT JUST 7 YEARS OLD, MENE A PRIMARY ONE BOY IS PUTTING UP AN IMPRESSIVE ART CAREER
At his age, his artworks are making bold statements while depicting his maturity, and rich color palette plus his extreme concentration while working – quite inspiring from a young man like he is. His works have been well received by the audience and thus made it to both public and private collections. The recent collector of his work, is Ian Mwesiga, a stunning Ugandan contemporary painter, who over the weekend, collected Mene's recent painting titled "The bad village" reflecting a scene in his past while he was still in South Sudan 
, where police came to arrest four young men who started running to save their lives but at the same time, crying.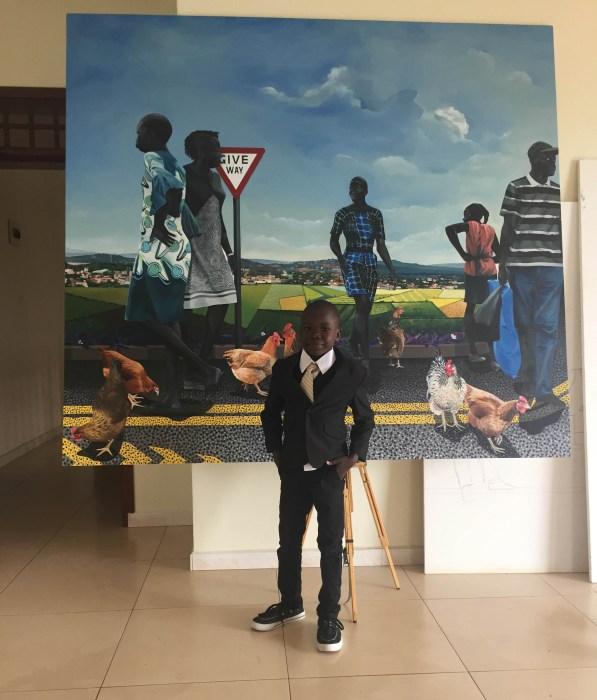 I am the young artist. I love painting more than other things. When I am painting, I feel like never stoping and i enjoy it so much

Mene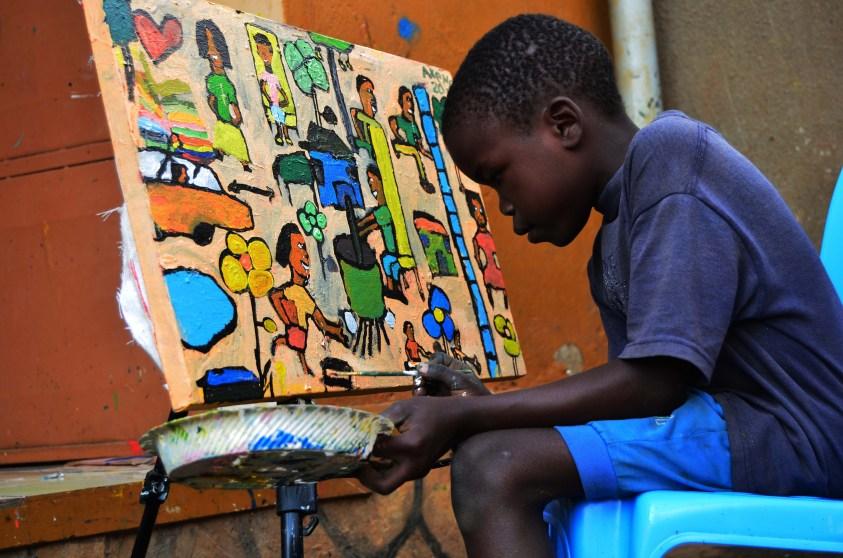 When we reflect back in 2017 when Mene was in baby class, his desire for art was identifiable but as a young refugee boy whose family was trying to settle in Uganda, his self-drive and motivation so low and his attention span too was – fast forward, he is now focusing on his art hoping that it will be his stepping stone to a brighter future.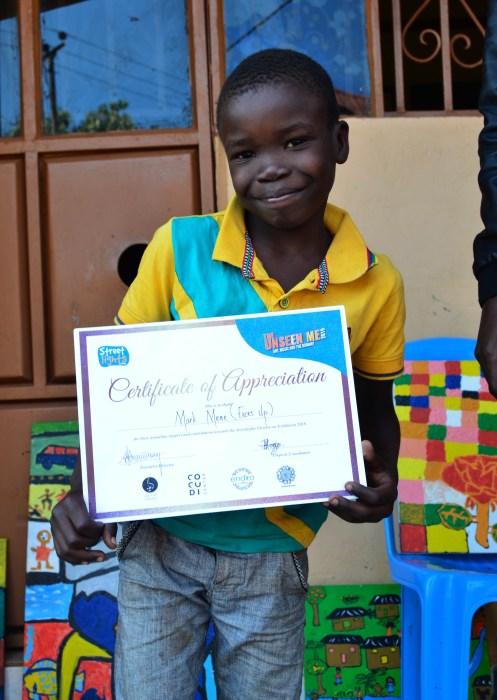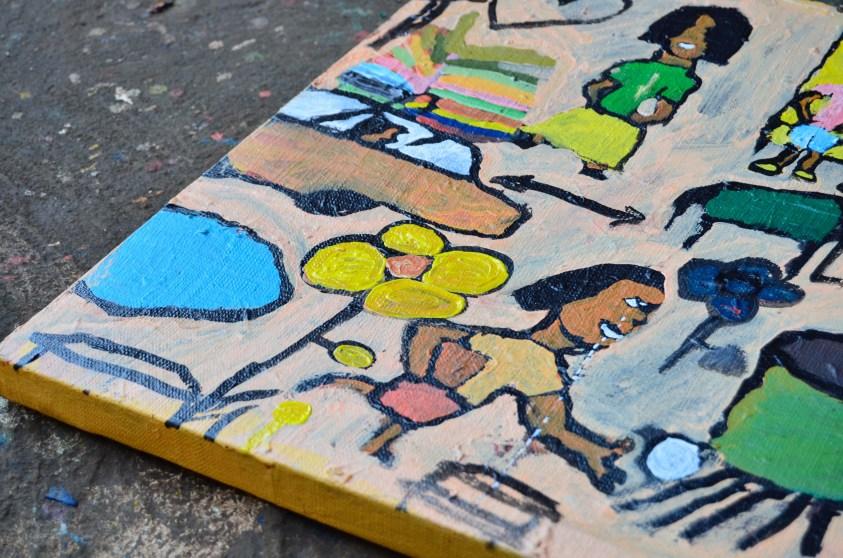 The purchase Ian made over the weekend, has enabled Mene to top up on the previous saving he had collected to get back in school today morning – we are inspired by the support from everyone who is supporting these children.
WE HOPE THAT MORE PEOPLE CAN JOIN US TO STAND FOR THE ISSUES THAT MATTER. CONTACT US VIA EMAIL TO LET US KNOW HOW YOU WISH TO SUPPORT.